Environmental, Social and Governance (ESG) Strategy
QuantumScape was founded in 2010 with a clear goal: develop the best electric vehicle battery possible. Even then, it was clear that the generational challenge posed by climate change couldn't be solved without full electrification of transportation, and that transition won't happen quickly enough if electric vehicles don't narrow the convenience and performance gap with combustion-engine cars. More than a decade later, drivers are increasingly interested in electric options, and automotive OEMs have planned major investments to meet this demand. In short, the need for a better battery is more acute than ever, and our solid-state lithium-metal battery technology is poised to help accelerate the transition away from fossil fuels in transportation.
However, making this transition only makes sense if we do things the right way, so that the future we're building doesn't repeat the mistakes of the past. That means building sustainable supply chains, minimizing non-recyclable material inputs, and enabling our products to be part of a circular economy with a clear cradle-to-cradle roadmap. It also means building a company culture founded on respect, inclusion and a shared commitment to our central environmental mission. And it means ensuring that our products not only deliver economic value to our customers, but also drive virtuous cycles of positive change so that we leave the world a better place than we found it.
I'm excited to have the opportunity to lay out our Environmental, Social and Governance Blueprint in more detail in order to give greater insight into how we represent and protect the interests of all our stakeholders: employees, customers, partners, shareholders, and the general public. Our team works incredibly hard every day to solve challenging problems, and we stay motivated by focusing on our core mission: to revolutionize energy storage and enable a sustainable future.
Jagdeep Singh, CEO
OUR Environmental, Social and Governance (ESG) Strategy APPROACH
As a leader in the development of next generation solid-state lithium-metal batteries, our stakeholders hold us to a high standard, and we aim to exceed their expectations. At the behest of our Board of Directors, we formed a sustainability working group comprised of internal stakeholders and external advisors to evaluate the most material ESG issues for our business. This will provide the building blocks for the continued development of our ESG strategy and set the focus for purposeful and pragmatic action.
We have aligned our ESG framework with the United Nations Sustainable Development Goals (UN SDGs). The 17 UN SDGs are bringing together governments, companies, nonprofits and academia to develop solutions to global sustainable development challenges by 2030. We recognize the important role we can play in helping to meet the SDGs and have aligned our efforts with seven SDGs where we are positioned to have the most significant contribution.
Environmental sustainability is the reason we do what we do. We were founded to develop and build a better battery that will allow drivers to switch from combustion engines to battery electric vehicles without needing to make major compromises on utility or convenience. A battery that can increase vehicle range and improve charging times would be a powerful asset in the transition away from fossil fuels. When designing our products and processes, sustainability and minimizing environmental impact are always front of mind because that mission is why we got into the business in the first place.
We have prioritized alignment with four SDGs where QuantumScape's environmental mission, research and solutions can make the biggest impact. Our continuous R&D efforts are focused on bringing to market a disruptive battery technology that provides widespread and affordable access to clean alternatives to fossil fuels, alternatives that are an indispensable part of meeting a collective net zero goal by 2050 or sooner. Through our efforts, we are helping to achieve UN SDG 7: Affordable and Clean Energy, SDG 9: Industry Innovation and Infrastructure, and SDG 13: Climate Action by the UN's 2030 target. We also aim to be efficient with our use of natural resources, reduce waste, and limit environmental impacts during the product lifecycle, in alignment with SDG 12: Responsible Consumption and Production.

Product Impacts. Compared with conventional lithium-ion batteries, our battery technology is designed to enable significant benefits to battery capacity, service life, fast charging and safety, while minimizing cost. We believe these benefits will provide significant value to drivers, allowing them to switch to electric vehicles without requiring difficult compromises. Because our technology has the potential to address key pain points, by extending vehicle range and enabling 15-minute fast charging, we believe our battery technology will deliver an EV experience that is significantly more competitive with fossil fuel vehicles than what today's EVs can achieve with conventional batteries.
Speeding the transition to electric vehicles has important effects on the ability of the world to meet the goals of the Paris Climate Accords, but reducing the CO2 emissions of transportation is only one of the environmental benefits of electrification. Combustion vehicles have a significant negative impact on air quality in cities due to emissions of harmful pollutants such as NOx and fine particulate matter (PM2.5). These emissions may lead to increased rates of asthma and other respiratory diseases, as well as a host of other health burdens that are still being understood. The impacts of air pollution also tend to fall disproportionately on low-income and marginalized communities. We believe our product can play a key role in reducing the effects of air pollution on people, the broader environment and the global ecosystem.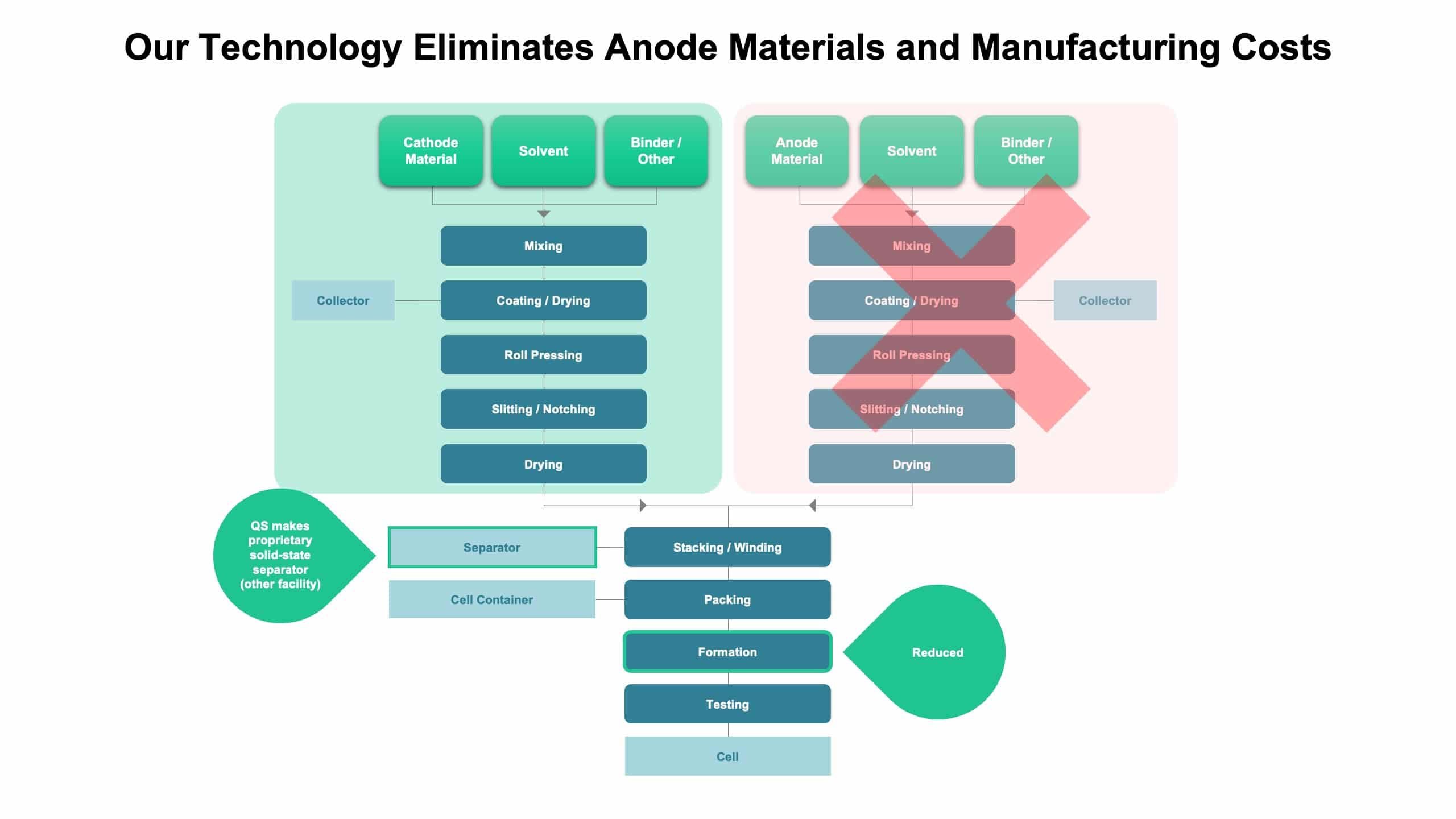 Responsible Product Design and Recyclability. We can further strengthen the environmental value of our technology by designing our batteries to do more with less material, have a longer useful life, and retain utility in second-life applications. Eliminating the anode host material in our batteries reduces the need to extract resources and offers improved recyclability — the graphite anode and polymer separator are some of the least recyclable parts of a conventional lithium-ion battery cell. In contrast, when our battery reaches end of life, the material constituents are potentially largely recyclable, and we are now investing resources to develop the processes with the goal of returning such materials to useful applications and help build a circular economy. Our products maximize our positive environmental contributions across their lifecycle, also meeting the demands of our environmentally conscious partners and customers.
Our social strategy prioritizes growing a diverse, talented, and engaged workforce, ensuring the health and safety of our employees and customers, and protecting our business, employees, customers, and vendors from data security and cybersecurity threats.
We have aligned with three SDGs where QuantumScape's social initiatives and practices have the greatest contribution. Our mission is strengthened by the impact we have on our stakeholders. Creating a safer electric vehicle battery is core to our product design and the value we offer our customers. To further support our corporate goals, we intend to continue to be a safe, responsible and diverse organization. We make continual progress toward reaching UN SDG 3: Good Health and Well-Being, SDG 8: Decent Work and Economic Growth, and SDG 10: Reduced Inequalities.

Product Safety. The goal of our lithium-metal solid-state battery technology is to power society's transition away from fossil fuels. However, an important component of improved sustainability is improved safety. With current batteries, many abuse conditions can result in fires, including malfunctions that can result in overcharging and battery damage from accidents. To reduce these risks, flammable components in today's lithium-ion EV batteries need to be replaced with non-flammable equivalents. The nonflammable, noncombustible ceramic solid-separator in our batteries replaces typical organic polymer separators found in traditional lithium-ion cells, which we believe will substantially reduce the risk of fire and thermal runaway events.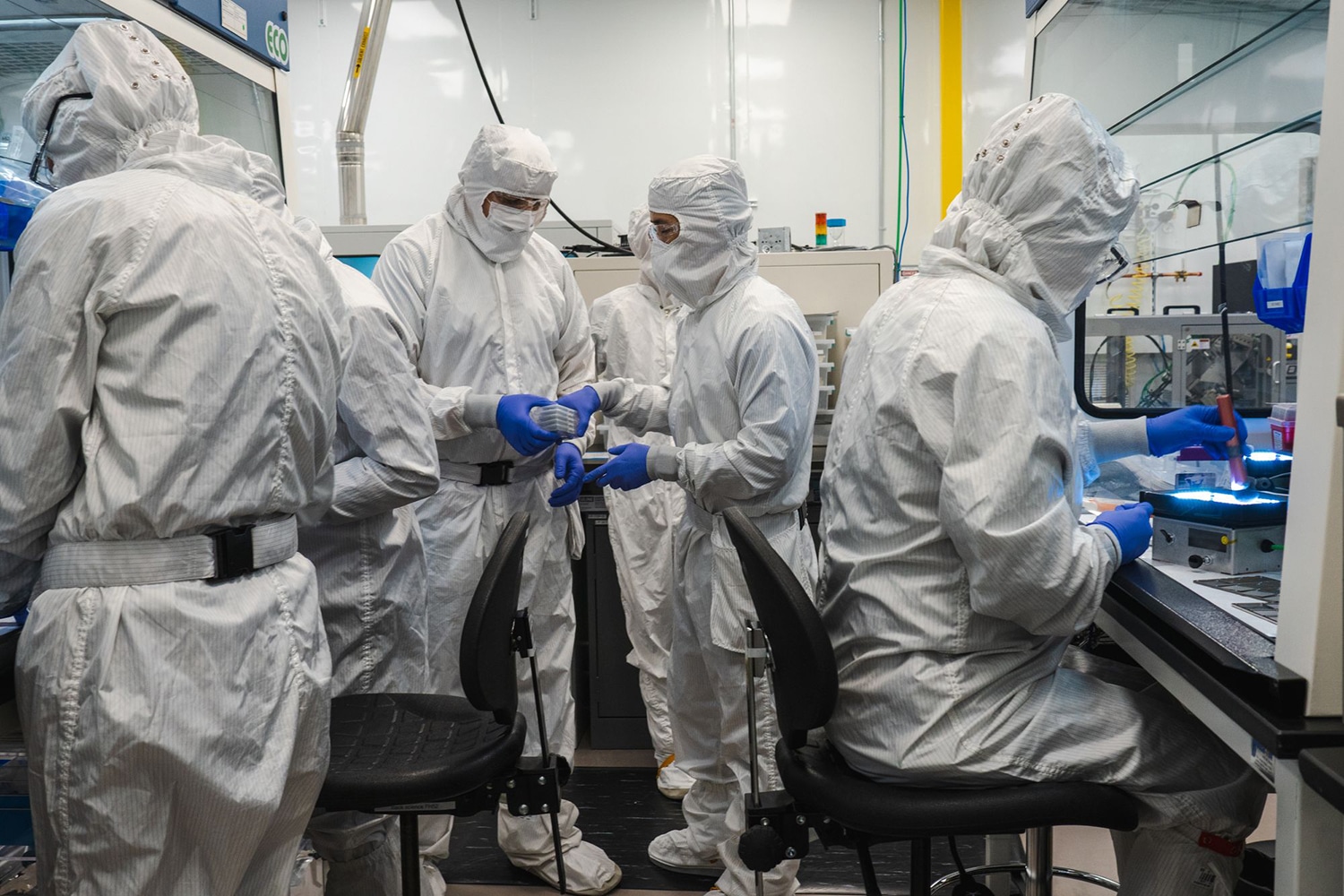 Occupational Health and Safety. We manage environmental, health and safety risks via a sophisticated EHS system, including engineering controls, policies, procedures, training, monitoring, audits and a proactive culture. Our risk-based approach focuses on the prevention of injuries, resulting in no recordable cases in 2021.
We continue to scrutinize, evaluate and monitor safety hazards, such as potential chemical exposures, through job hazard analyses, enhanced by our Emergency Response teams. We further enable our employees to identify potential safety hazards through trainings and a responsible reporting rewards program.
People Management. Our business benefits tremendously from the strength of our team, which is built on the training, ability, experience and cultural fit of its individual members. But hiring is only the first step in the process. We invest in our team so they can continue to develop their talents and capabilities, broaden their experience, and achieve their full potential at QuantumScape.
We support talent development for all our employees through a combination of on-the-job learning, formal training, individualized education, and development opportunities, complemented by our performance management system. As we expand our team, we balance a promote-from-within philosophy with the need to recruit top talent from a range of different industries and all over the world. We are implementing robust management development programs to help leaders engage and develop their team members.
We believe growth and performance result from investing in our employees across a broad spectrum of training, development, and career advancement, but there is also an important role for compensation to reward and retain valuable team members. We balance the need for internal pay equity with the necessity for market-leading compensation as we grow and compete for talent. Bonuses, RSUs, and an employee stock purchase offerings are important ways for us to reward our employees for their performance and ensure that they participate in the success of the business. 100% of our full-time regular employees hold equity in our company.

Diversity, Equity and Inclusion. Our company is built on innovation, which requires people with different skills, experiences, and perspectives working collaboratively to develop new ways of approaching persistent problems. Our culture of innovation is sustained and bolstered only when everyone feels welcome, accepted, and valued.
We're always mindful of what we promote when we promote. We have taken proactive steps towards eliminating unconscious bias in our hiring and promotion processes, enabling us to add and promote team members who demonstrate behaviors aligned with our values. These steps include:
Delivering unconscious bias training for our senior leaders
Implementing job leveling framework to ensure candidates are assessed against a consistent set of criteria, complemented by structured interview training provided to managers
Making certain that our commitment to equal hiring and promotion opportunities is substantiated with equal pay for equal work, by conducting an annual internal pay equity analysis to identify any weaknesses


Data Protection and Security. We proactively identify, monitor, and manage data security risks in order to prevent breaches or material vulnerabilities. We provide employee training at onboarding and on an annual basis to enhance our security, and we deploy third-party penetration tests and use adaptive behavioral algorithms as well as malware signatures to monitor anomalous behavior.
ENVIRONMENTAL, SOCIAL AND GOVERNANCE STRATEGY

GOVERNANCE
Our governance framework ensures that the highest priority issues, including material ESG issues, have direct Board-level oversight and input. ESG responsibility at QuantumScape runs from the most senior levels down to every individual employee and is embedded in how we conduct ourselves, develop our products, and run our day-to-day operations, to serve the best interest of the business and our stakeholders.
Our Nominating and Corporate Governance Committee provides direct Board oversight of ESG, ethics, and integrity, among other governance-related matters. We strictly enforce our corporate policies in order to instill solid, ethical business practices, transparency, and accountability, covering areas such as insider trading, whistleblowing, anti-bribery and anti-corruption, retention and communications.
We are driven by our mission to promote the long-term health of our planet and the interests of all our stakeholders, and this core focus informs every step we take as an enterprise.